The story of the historic Watch Box began in 1853 when the guard house was built as the check-in location for all visitors to the Washington Navy Yard, including President Lincoln, who frequently traveled there during the Civil War. As a result, the small structure is particularly significant as one of the last places where the president made an official visit on the afternoon of the day he was assassinated.
In 1909, the Watch Box had to be moved to make way for a new firehouse at the Navy Yard, but rather than destroying the structure, the Navy relocated the building more than 20 miles down the Potomac River to the Naval Support Facility in Indian Head, Maryland, where it remained for the next 100 years. When the Watch Box was later identified as an important contributing element to the Washington Navy Yard Historic District, Naval Facilities Engineering Systems Command (NAVFAC) arranged for it to be returned and restored to its original appearance. A century later, how could this gem be moved again without damaging the structure?
The team developed a strategy that allowed the Watch Box to be moved without disassembly. Braced and reinforced, the delicate structure was loaded onto a construction barge, transported back up the Potomac River, and sensitively relocated near its original site. Once in place, the preservation team used physical evidence from detailed field analysis and 19th century photographs to reconstruct the missing wrap-around porch and correct other changes made to the doors, windows, and floor. The designers and contractors focused on the finest nuances — the painters even used cotton swabs to make certain the detailing "looked perfect."
Restored to its original home and historic appearance, the Watch Box helps share the Washington Navy Yard's long and rich story.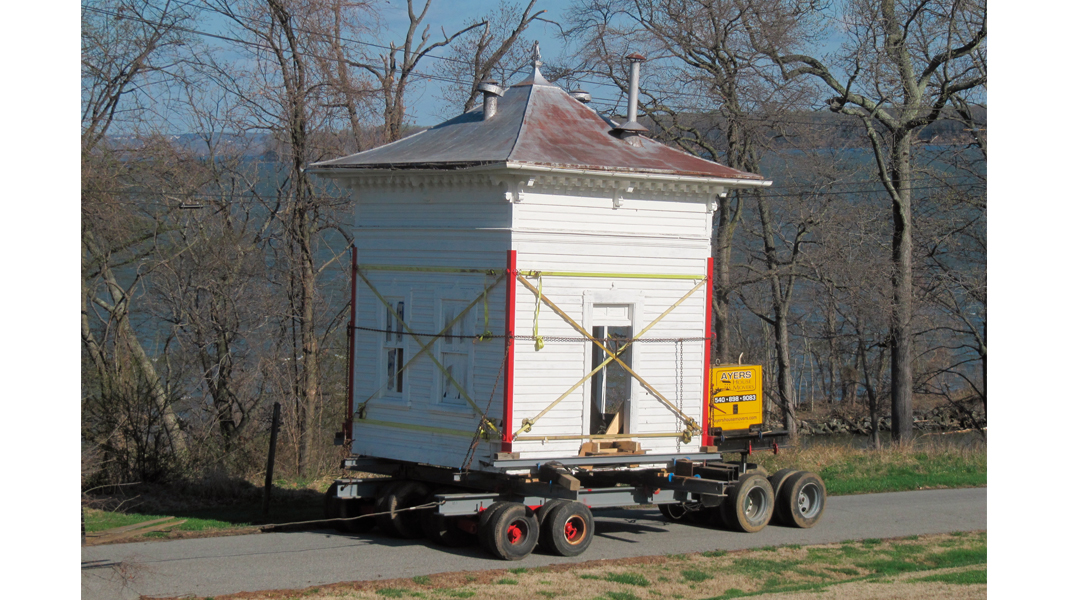 The successful team of historic preservation architects from Page and Summit Construction spent months on each small detail, which in the end, resulted in this Navy Yard gem.

Igor Boras