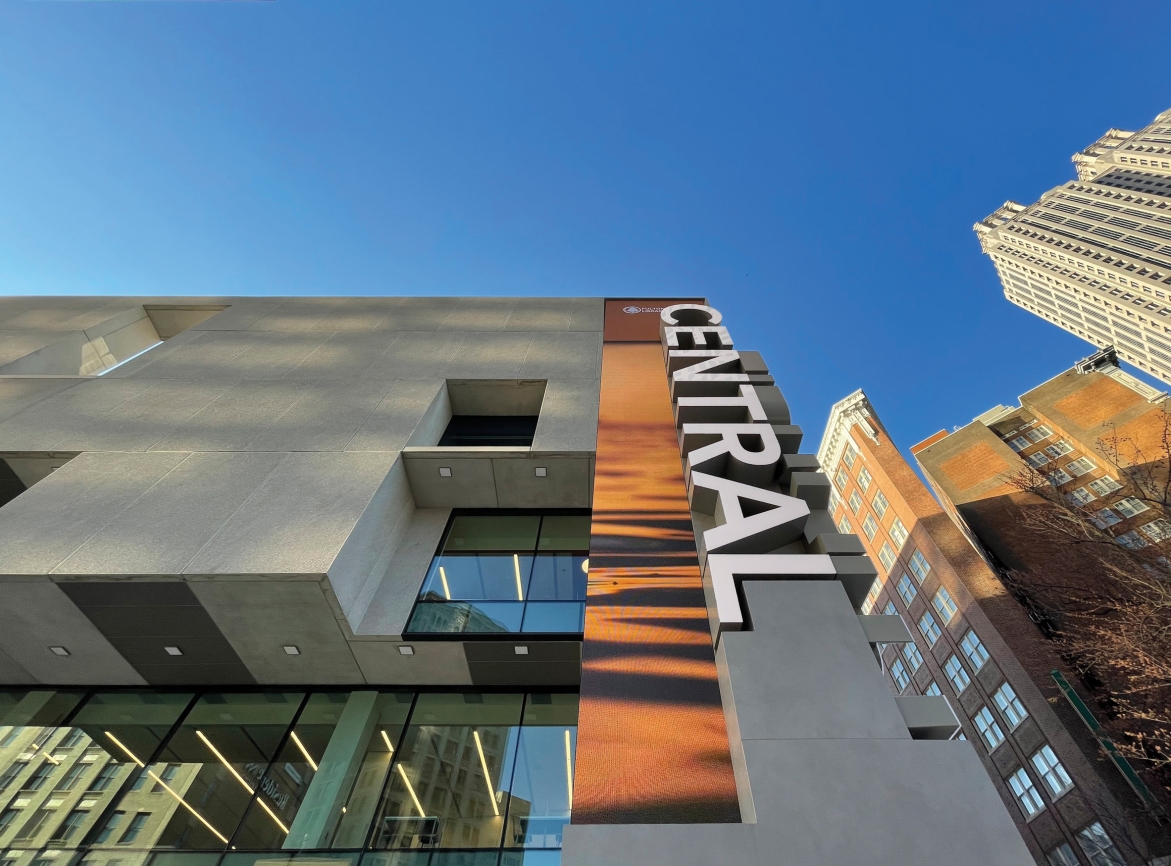 Towering Experience
A towering exterior digital experience is the crowning gem of Central Library's redesigned public plaza.
View the Project
Color & Typography Deliver the Message
How do you capture energy and provide structure for a new identity in a diverse, cutting-edge, far-reaching design school that is getting a new name to honor a major benefactor? We found color and simple typography to provide the punch for University of Pennsylvania Weitzman School of Design.
The Restoration of A Historic Park
When a non-profit conservancy undertook the restoration of an historic city park, we designed experiential graphic elements to identify spaces, recognize donors, inform visitors, and honor the beauty of the environment. We united all these uses in a beautiful system for Pease Park, helping to ensure its future.