We show you how extraordinary your vision of 'home' can become.
Collaborating with a client to design their home fosters a very intimate professional relationship. A house is more than shelter; it simultaneously represents the owner to the world and also serves as their emotional refuge. At Page, we understand houses, and the people who love them.
Collectively, our design team has over 50 years of experience in creating and implementing visions for new houses as well as bringing the spirit of older homes into today's technological world through thoughtful renovations. Our portfolio of distinctive modern residences ranges from intimate condominiums to large estate houses.
We work with our clients from concept to completion - integrating our strengths to create a design with a thoughtful connection to the surrounding environment, incorporating sustainable materials, systems and technology in the architecture. We also provide beautifully integrated interior design, custom furnishings and artwork selection to ensure your persona is realized in every element.
Our team brings a whole world of experience to bear on the details of our projects and has enhanced our clients' dreams in ways that many people had not considered. We take great pride in our ability to design homes that not only exceed our clients' expectations, but continue to delight them long after moving in.
Jewel box in the sky
A collaboration between Page and Furman + Keil Architects, 2902 at the W Residences overlooking Austin's Lady Bird Lake is a love letter to Italian architect Carlo Scarpa. The client sought the feeling of a crafted, custom home in a downtown condominium setting and the team rose to the challenge of working within the confines of a 3,400 square foot concrete shell with plumbing and windows already in place. Today, a series of intimate spaces flow into one another.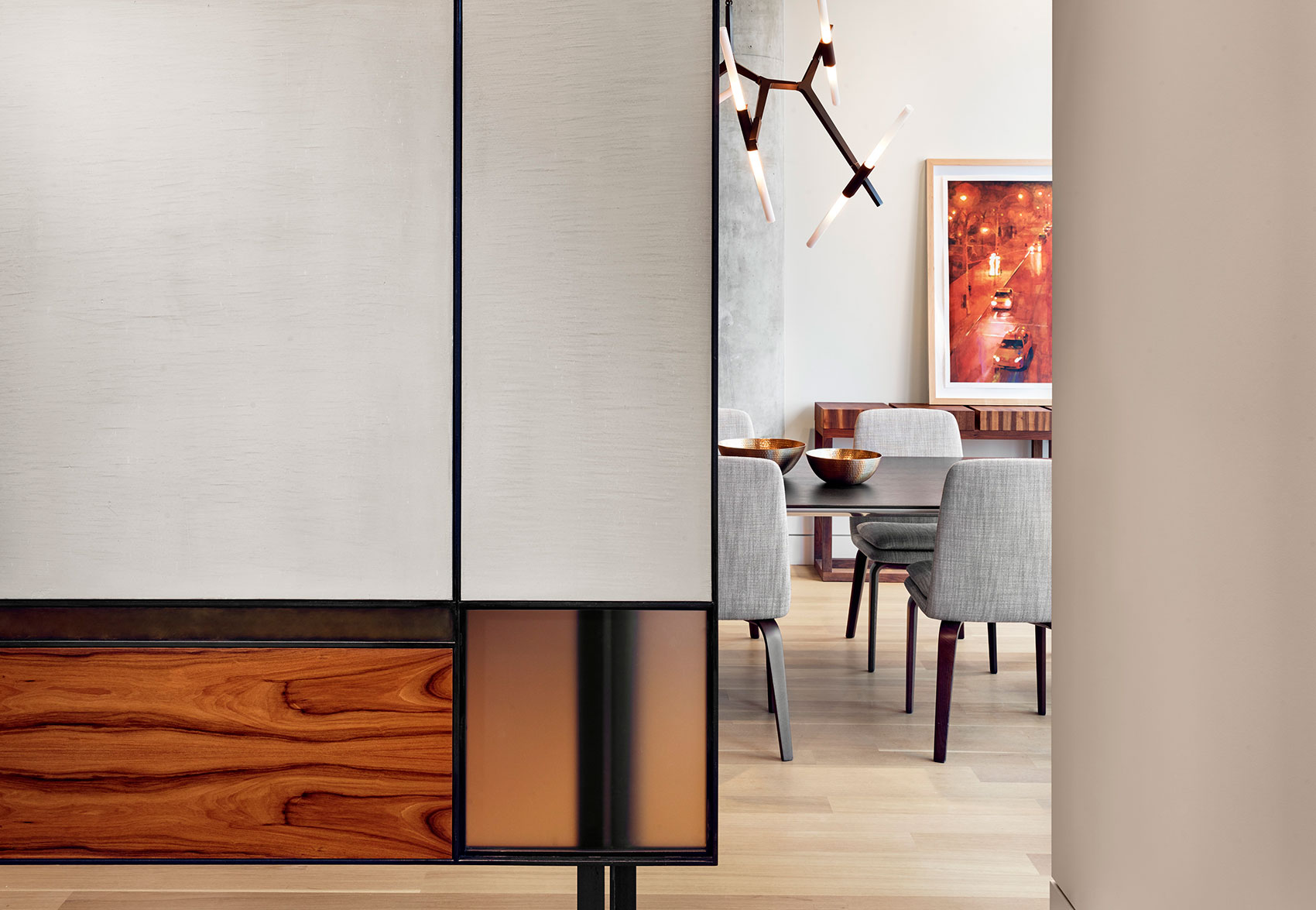 This urban haven is inspired by a sophisticated client with a passion for art, design details, subtle materiality and Scarpa's legacy of immaculately crafted interiors. The design team elevated the existing volume of space in the highrise unit by articulating vertical sections and edges with consistent, precise detailing. Generally understated tones rely on single materials used in several applications. Smooth textures in steel, patinated brass, plaster and rosewood finishes define screens, floating ceilings and elegant shelving. Butter, mushroom and salt are the basis of the color palette.
Collaboration was a key element throughout design and construction. Additional material choices were inspired by elements of the client's existing furnishings and art. The precision of the detailing and material tolerance required a knowledgeable, experienced contractor and team of dedicated craftsmen. Quiet surfaces with layers on top and the silky plaster marked by steel edges are a twenty-first century conversation between Scarpa, Dunnam Tita, Keil and their client.
Rammed earth defines function and form
The Torcasso Residence in Santa Fe is one of a few high-end homes in the United States to be defined by rammed earth construction, an ancient and energy-efficient construction method. Two massive rammed earth volumes incorporate four different shades of indigenous soil, creating a deep luscious palette in irregular sedimentary layers. They are much the same soils and hues found in nearby Abiquiu that inspired artist Georgia O'Keefe.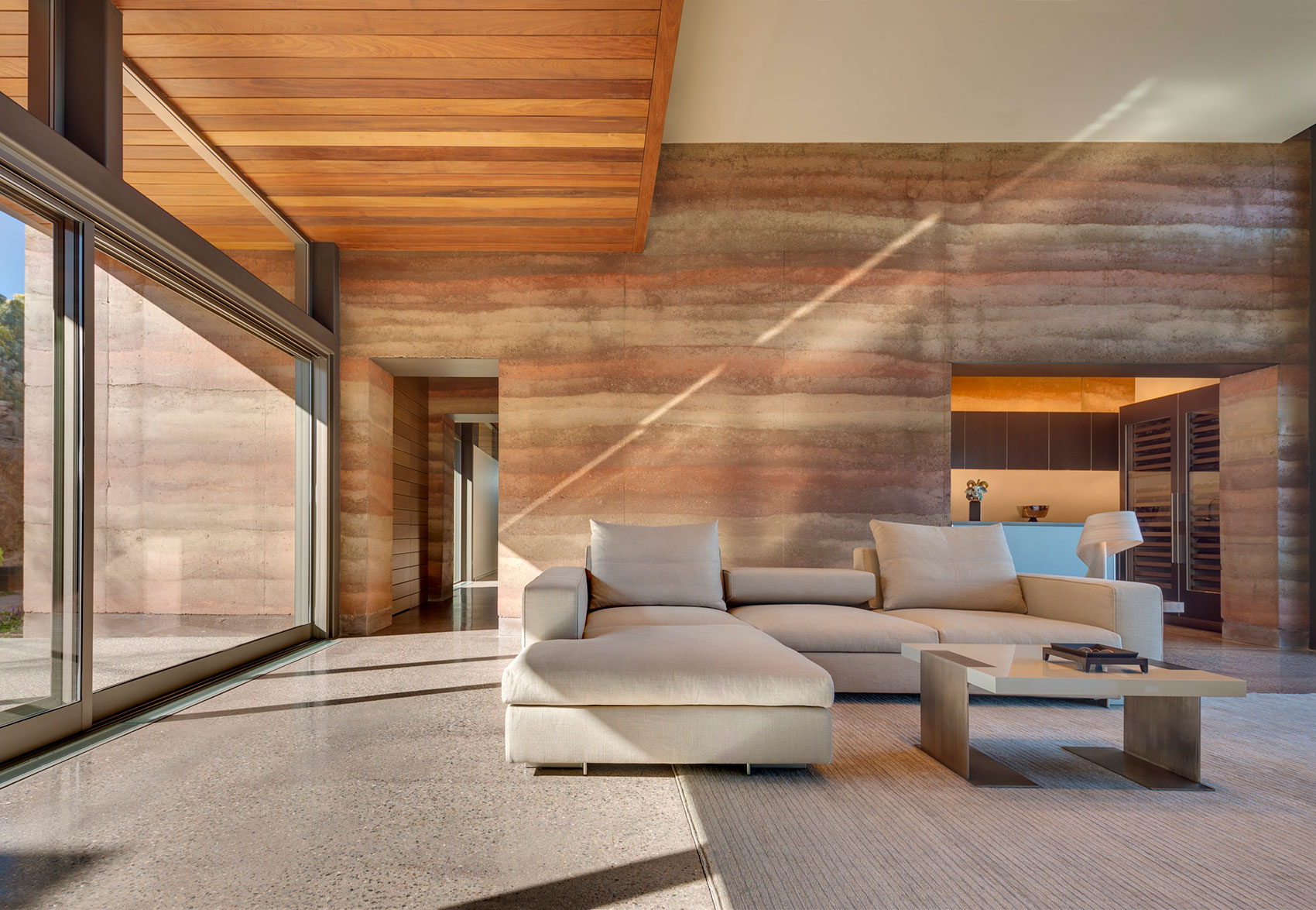 The topography of the landscape's ridges influenced the siting just below the crest, allowing dramatic entries from two different approaches. In an alpine desert climate with high diurnal swing and a predominance of sunny days, the house's high thermal mass along with carefully placed fenestration and seasonally responsive solar shades provide passive thermal stability for most of the year.
Collaboration and craftsmen
Within, the interiors are a high collaboration between owner, designers, craftsmen and an artist driven to produce a refined dwelling that that is sensitive to the specificity of its place. A piece by artist Margo Sawyer stacks two cube compartments which subdivide the open living area between the rammed earth walls and insert nature-inspired colors inside the space. The materials in custom furnishings also reflect the constant connection to nature.
Layered planes of wood moderate light and connect interior with exterior spaces. Custom designed furnishings integrate the owner's collections and add sculptural moments to the painterly backdrop of the rammed earth volume. Planning and design also integrate the client's passions for the landscape of Santa Fe, art, gardening, cooking and entertaining with an effortless flow.
Past made perfect
The House on Turtle Creek is a thorough renovation and addition to 1970s house originally designed by noted Dallas architect Bud Oglesby. The project became a kind of collaboration with Bud via the bones that he left for the house. Both ends of the structure, which were severely deteriorated, were removed; the house now opens up to extraordinary views of adjacent Turtle Creek and the Dallas Country Club.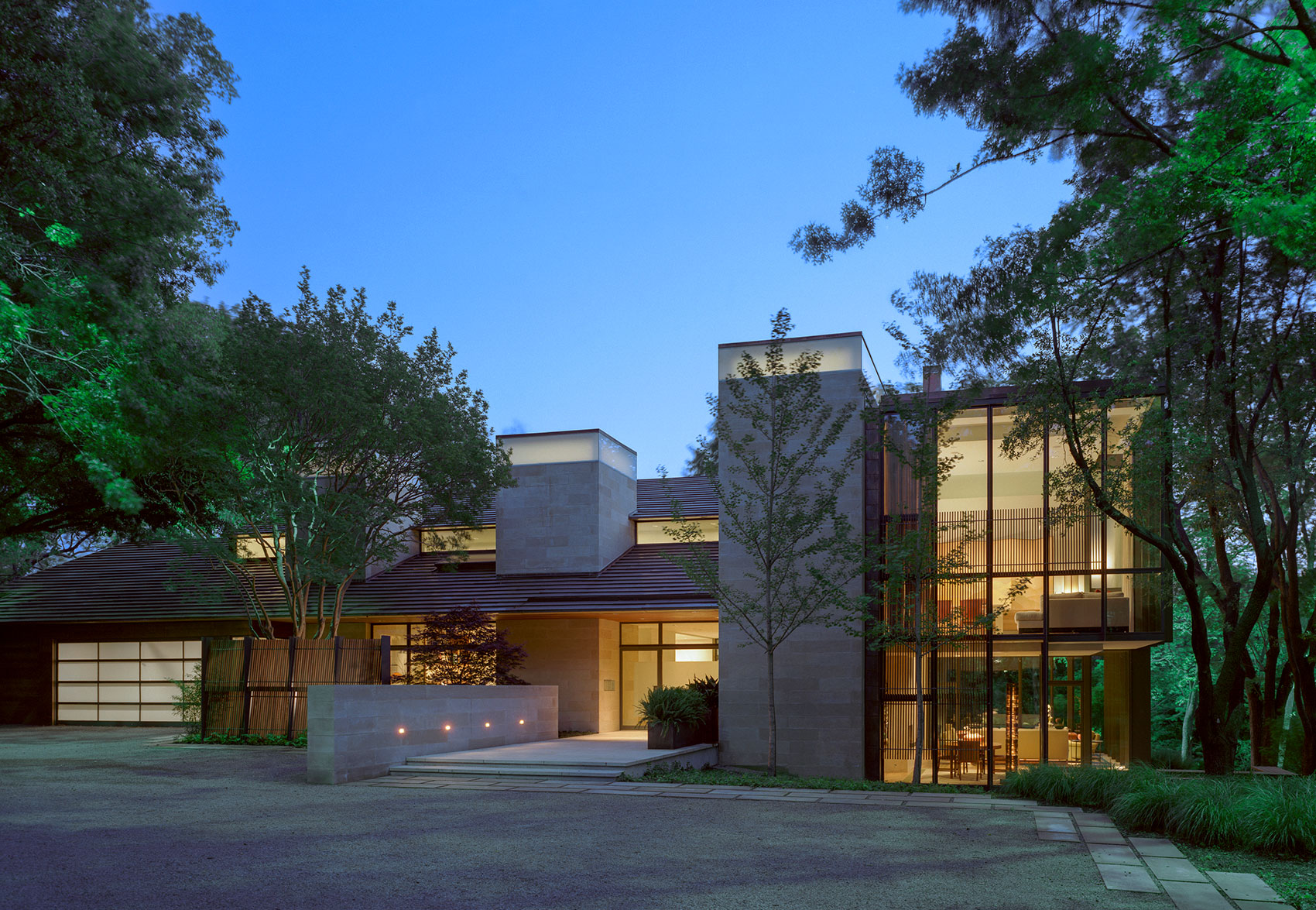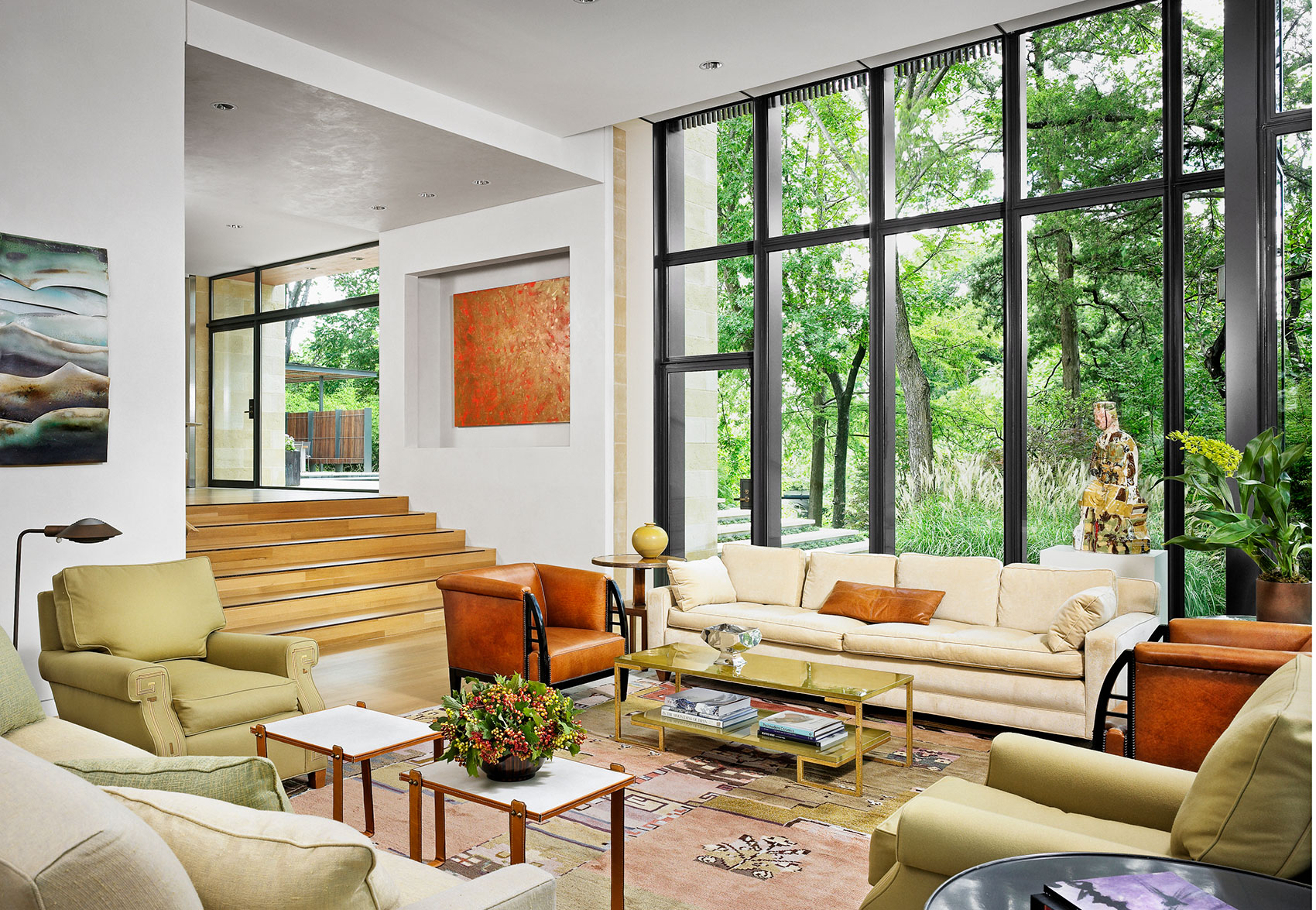 A delineation of zones for "servant" and "served" spaces pays homage to famed architect Louis Kahn. Luscious materials – sand blasted, cut Leuders limestone; Almondria wood; steel sash windows; a literally "hung" glass curtain wall; stainless steel fabric and scagliola – are employed throughout. Every design decision was made in response to the spectacular natural setting and captures abundant natural light.
Quality vs. quantity
50+ Years of Residential Design Experience on the Page Team
1-2 Residential Projects / Year