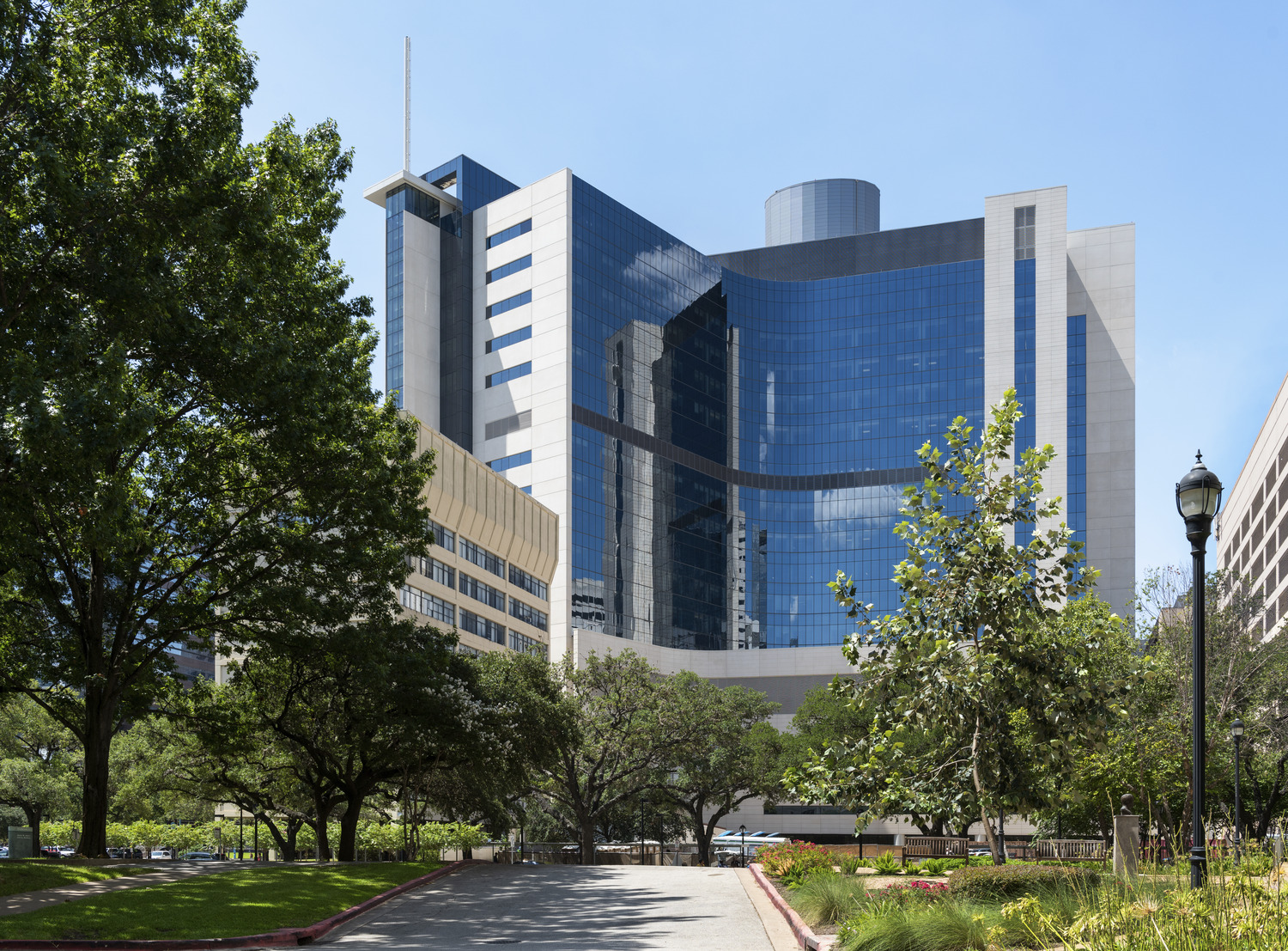 When time is of the essence and construction demands efficiency, prefabrication is a game changer. This technique involves assembling components of a structure in a factory or other manufacturing site, transporting complete assemblies to the construction site, and then adding them like puzzle pieces to the building. 
Prefabrication brings unparalleled efficiency and speed to the construction process, so we can deliver projects faster with a high degree of quality control. Compared to a conventional site-built construction process prefabrication considerably reduces schedules based on building type and project teams.
Page is committed to innovative design and construction approaches, so we embrace the immense potential of prefabrication. Early in the conceptual design, we develop a strong team of architects, contractors, and consultants to evaluate potential prefabrication opportunities. Our effective planning strategy has allowed our clients to open their doors sooner.
Fast-Track to Success  
Have you ever wondered what's between the ceiling and the floor above you? This tight space often houses HVAC systems, water pipes, and electrical equipment. Each component is installed by different trades, so integrating the necessary equipment involves significant coordination of shared, limited space. Prefabrication can help minimize these efforts.
For example, at a large children's hospital in Atlanta, an off-site manufacturing team created identical racks with preinstalled ductwork, pipes, and cables. Then the racks were simply transported to the facility and connected to the slab above. All this happened while the concrete floors dried – a process that takes 21 days before tradesmen can typically install infrastructure equipment. All in all, prefabrication cut months off the construction schedule.
Page also extensively employed prefabrication techniques at Houston Methodist Hospital's Walter Tower. Here, two levels span over a service street to connect the new tower to Houston Methodist Hospital's existing main building. Closing the street would disrupt hospital service and patient access, so Page designed prefabricated structure systems, and a late-night construction team assembled the pieces. A standard onsite build could take weeks to construct the system, but prefabrication expedited the process while also avoiding disruption to the street access. The Intensive Care Unit rooms also were built using prefabricated headwalls and over 300-bathroom PODS were fabricated to exacting standards. 
And the need for speed to market doesn't just apply to healthcare facilities. From advanced technology to commercial mixed-use and academia, Page's comprehensive approach caters to our client's timeline requirements. For example, at Fairfield University in Connecticut, an aggressive delivery schedule of 16 months from project award to student move-in required a creative and collaborative approach to design and construction. Ninety wood components were built in Pennsylvania, where labor costs were lower, while an onsite team removed existing structures. When September rolled around, the townhouse complex was complete and awaited the arrival of nearly 600 upperclassmen students. 
Designing for Market Needs 
Prefabrication not only enhances efficiency but also addresses the unique requirements of diverse industries with needs ranging from accommodating specialized technology to future-proofing facilities. 
The design of Nanofab (NFX), on SUNY Polytechnic Institute's Albany campus, carefully considered the stringent environmental conditions of the cleanrooms – a controlled environment designed to maintain extremely sterile conditions. The need for process gases and other chemicals to maintain purity drives the high-quality control expectations of all process piping. This points to the need to fabricate and assemble building elements in environments that are themselves controlled. Construction sites don't offer those environments as easily as off-site manufacturing facilities. So, the mechanical, electrical, plumbing, and process systems were racked together off-site in a protected environment.  
Prefabrication also enables flexibility and adaptability, which helps future-proof facilities. For instance, prefabricated exterior wall components can accommodate future installation upgrades to meet the needs of healthcare's evolving delivery modes and advancing technology. At the Houston Methodist Hospital's Walter Tower, Page designed a removable portion of the exterior curtain wall and a structural pathway to install large machinery, like MRI units, without disrupting day-to-day procedures. In a standard-build, this accommodation would be nearly impossible to achieve. This flexibility means the healthcare facilities can keep pace with emerging technologies and adapt to changing clinical requirements without extensive retrofitting.
The rise of prefabrication ushered in a new era of construction, redefining the way we think about design and offering immense potential for innovation. At Page, we wholeheartedly embrace its power and ability to transform traditional methods into faster, cost-effective, and high-quality building solutions that can help mitigate market volatility. As we continue to Think What's Possible, we are confident prefabrication will remain a key driver in shaping the future of design and construction.