We ensure your building and its systems operate as designed - the first time.
Before a newly constructed building opens, the Page Commissioning team provides owners with confirmation their investment has been built, installed, tested and verified to fully operate as designed. This process assists in the delivery of a project that provides an efficient, safe and healthy facility; helps optimize energy use; reduces operating costs and improves building systems documentation. The commissioning process is a collaborative effort between the building owner, the design professional and general contractor under the guiding hand of the commissioning provider.
Our Commissioning team consists of professional engineers, architects and field technicians, including multiple Certified Commissioning Professionals (CCP). We have a solid track record of serving federal clients, Fortune 500 companies and other large, complex project owners and building managers using time-tested tools and processes based on industry standards and best practices. Mobile devices and cloud-based computing make monitoring of progress and communication between Commissioning and other project team members almost instantaneous.
Services
Academic
Civic / Government
Architecture
Commissioning
Engineering
Strategies / Analytics
Supporting human space exploration
This new-construction facility serves as the home of the American space program's biomedical research in support of human space exploration. NASA Building 21's adaptable, reconfigurable layout was designed with the flexibility to readily meet changing mission needs and requirements. It also meets LEED sustainable standards that improve user health, building performance and reduce operating costs.
The Page Commissioning team was responsible for evaluating the building's 118,000 square feet, which house 17 laboratories, 44 offices, 250 open workstations, eight huddle rooms, four conference rooms and three break rooms. There are multiple shared assets such as the core lab, an 8,000-square-foot high-bay lab and microscopy and tissue-culture rooms. The building also contains 2,000 information technology connections. As the commissioning provider, Page was responsible for both fundamental and enhanced commissioning services.
Ensuring essential infrastructure does the job
Page provided a full value chain of services from Pre-design to Commissioning on an advanced forensic center for the third largest county in the U.S. The nine-story, 210,000 square foot tower provides two distinct forensic services to the community: the Medical Examiner Service and the Crime Laboratory Service. Once construction began, the taxpayer-funded project was on a tight timeframe and the Commissioning team ensured that everything functioned properly prior to its scheduled opening.
The Commissioning team tracked installation of all building-service assets throughout construction and prior to opening,  and verified the assets, including the energy-exhaust-recovery system, had been installed in accordance with the design specifications. The building's major systems operate with N+1 redundancy, providing backup that delivers continued safe operation at all times. The exhaust-energy recovery system, low-flow water-conserving plumbing fixtures and other sustainable features ensure the building's efficient use of energy.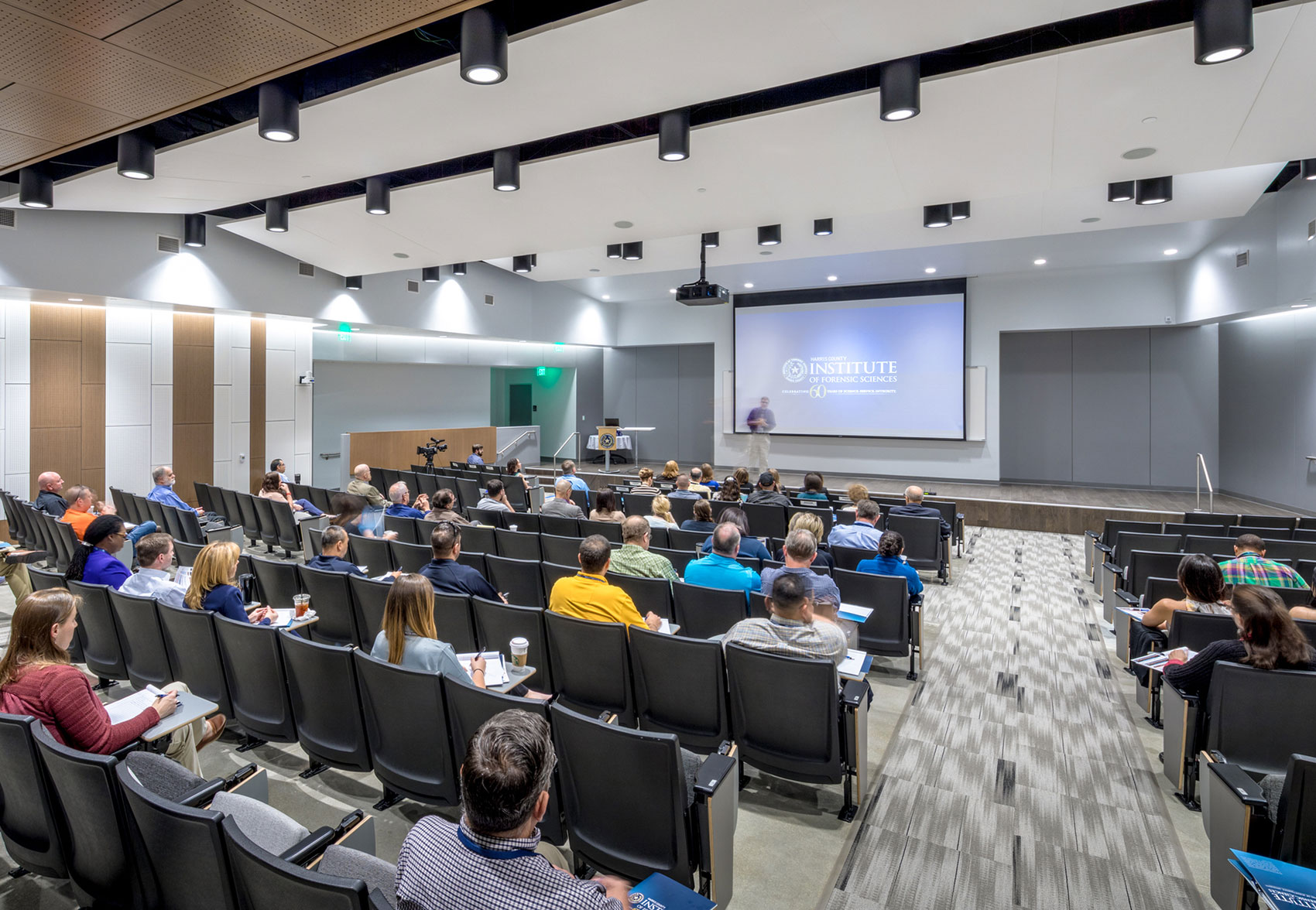 Public broadcasting is a public service
The design for the Belo Center for New Media at The University of Texas at Austin included dedicated spaces for Central Texas public media studios. Page provided third-party commissioning that helped the building achieve LEED Gold certification. The unique irrigation system necessitated the development of special testing requirements, and the Page Commissioning team collaborated closely with the consultants and trade contractors to accomplish that.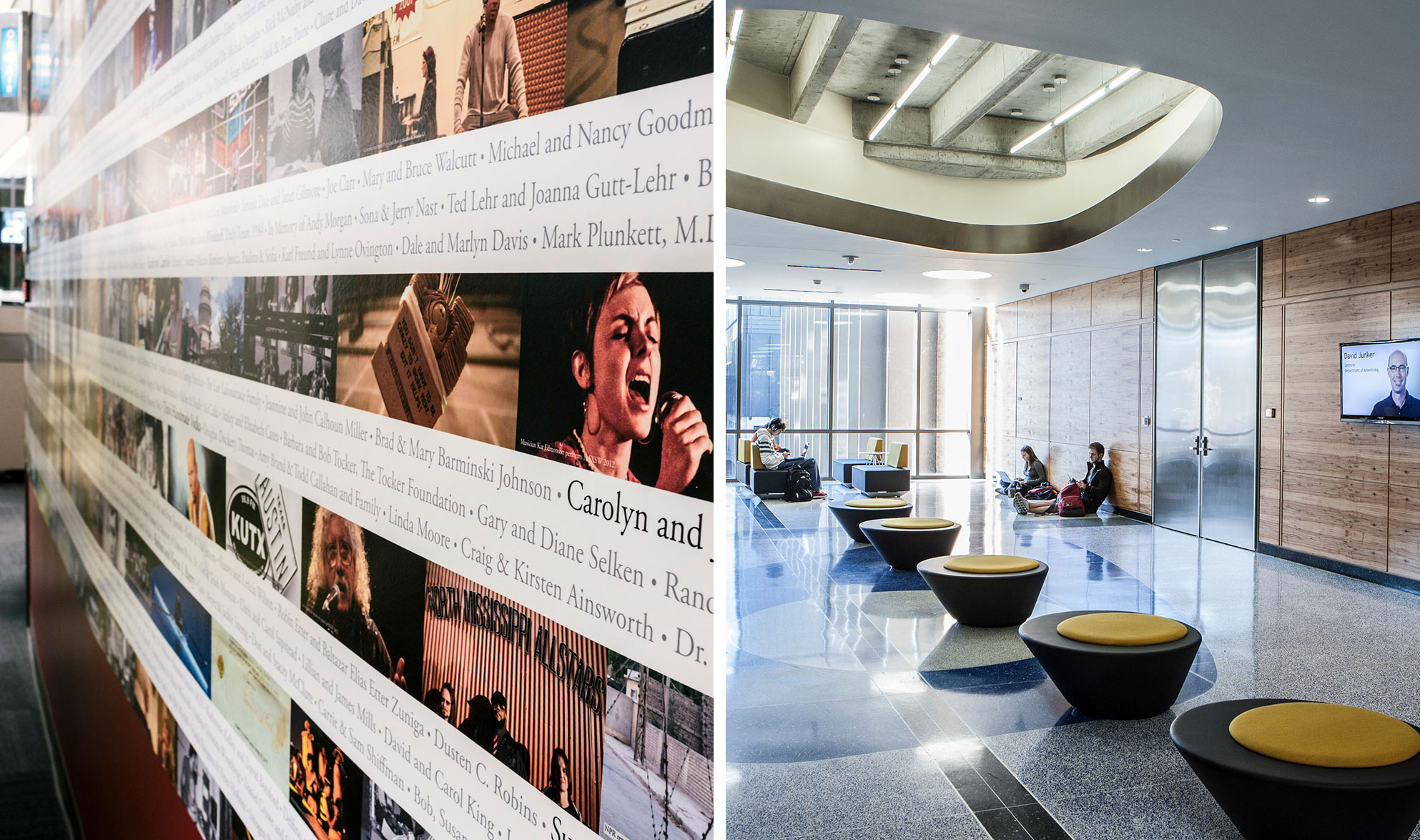 Jonathan [Vaughan]'s commitment to the commissioning profession, to our members, and most significantly to the BCA mission makes him a true leader.

Bill McMullen