Eric Kern, AIA LEED AP BD+C, is Page's Behavioral Health Director based in our DC office. Currently, he is working on Starcare's Diversion Center and Hospital, Whiting Forensic Hospital, Central State Hospital, and Virginia Department of Behavioral Health's nine-facility Therapeutic Design and Security Assessment. In this post, Kern shares why he's passionate about his career, his sources of inspiration and insight into the concept of empathetic, user-centered design.
When visiting behavioral health hospitals, I have often been deeply moved by the patient artwork on display. The art provides an intimate view into the current mindset of this vulnerable and sometimes long-term inpatient population.  
On a post-occupancy visit to one such facility, I pause my work to take in elaborate hand drawings, some of which are often quite dark in content. One shows a blackbird in chains eyeing a nearby open, sunlit window, accompanied by the scrawled words: "One day I will heal, and I will be free again." Another shows a human face with a tear in one eye but a bright red, beating heart below, symbolizing the dichotomy of sadness and hopefulness of the journey so many occupants of inpatient facilities traverse.
Themes of hurt, loneliness, and longing are pervasive in the patients' art but are often juxtaposed with simultaneously uplifting images and words such as "hope," "goals," and "dreams." 
As I've continued to visit more existing facilities, one thought occurs to me frequently: What a vast overhaul to the entire quality of life architects and designers can bring to patients and caregivers through recovery-based, trauma-informed behavioral healthcare design.
Every environmental decision we recommend can potentially be encouraging to those who need it most. Seemingly small things such as giving patients access to natural light or a chance to step outside autonomously can be the difference between maintaining hope and losing faith. 
During the first decade of my career, I focused on large, multi-use higher education projects. I enjoyed the challenge of complex programs, multiple user groups, and sophisticated project teams. This focus led to being project director for the District of Columbia's new Saint Elizabeths Hospital, the district's public psychiatric facility for individuals with serious and persistent mental illness who need intensive inpatient care. The half-million-square-foot project required sophisticated coordination of a large team of architects, engineers, and specialty consultants.
I enjoyed the challenge of designing a large psychiatric hospital: it was a living/learning center for recovery with supporting spaces of many kinds, including fitness, therapy, food prep, training programs, pharmaceutics, health clinics, and living quarters. 
Designing Saint Elizabeths felt like designing an entire city. 
Through years of collaboration with caretakers on this project and many others, I've been able to gain an understanding of what life is like for inpatients with mental health issues and those that care for them.
Our team has toured many existing, older facilities that were dimly lit and under cared for, and I imagined how this uninspiring setting likely contributed to or exacerbated patients' problems. We spoke with patients, clinicians, and other staff about ways design could support therapy, healing, and safety. 
Through these observations and discussions, I gained a deep appreciation for how appropriate building design can significantly support and enhance therapeutic care. Indeed, our charge is to provide spaces where entering the building itself becomes a start to the healing process, long before therapy even begins.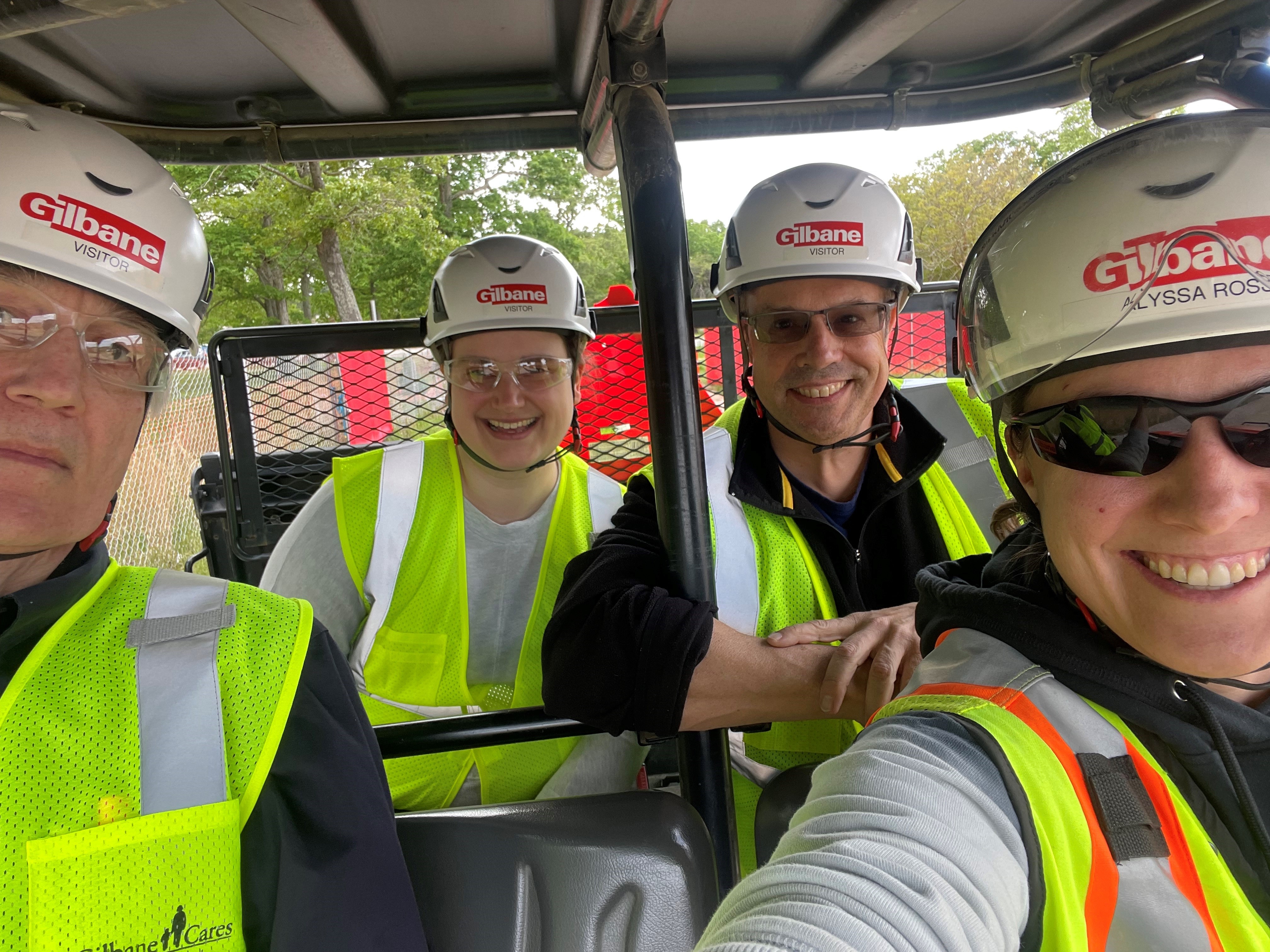 Drawing on decades of caregiver and patient feedback, as well as external research, our teams have focused on developing new and innovative ways to consider therapeutic needs earlier and more deeply in the planning and design stages. We've developed unique space types such as "program communities," custom designed open secure staff stations, incorporated biophilic design in ever increasing ways, and continued to advocate for the benefits of exterior views and a lot of natural light.
Since medications became more successful in the last century and therapy more effective, modern therapy modalities benefit from patients being more active, and designing buildings with amenities to allow this makes them a tool in healing. Delivering designs with a focus on wellness, healing, and recovery, with more gracious exterior accommodations and spacious circulation, is a joy.
For the caretakers, who have an extremely challenging and sometimes dangerous job, thoughtful design can significantly reduce stress and make their work easier and safer. For patients who are struggling, appropriate behavioral health design can make the difference between life or death. And the patients often sense and appreciate it immediately; our team cherishes the story of one long-term patient who walked into a facility we had recently designed and told the caretakers, "I think I can get better here."   
To be able to not only help create beautiful new spaces but also dramatically transform the quality of people's lives to a significant degree is an honor I'm very grateful for.